As Tet comes around the corner, Trang Linh JSC and Dell Global Representative office in Hanoi have joined hands to establish a small booth at the 0 VND Tet Market Fair. Trang Linh JSC is  honored to be able to contribute a small part to bringing a little joy, respect, and the sharing spirit of Tet holiday with people of difficult background – an initiative by the School of Dreams and Friends volunteer group. Along with the participation of many pioneering units in Hanoi, Trang Linh JSC and its partner's humble stall brought along a little heat to the New Year's fair with simple yet necessary products.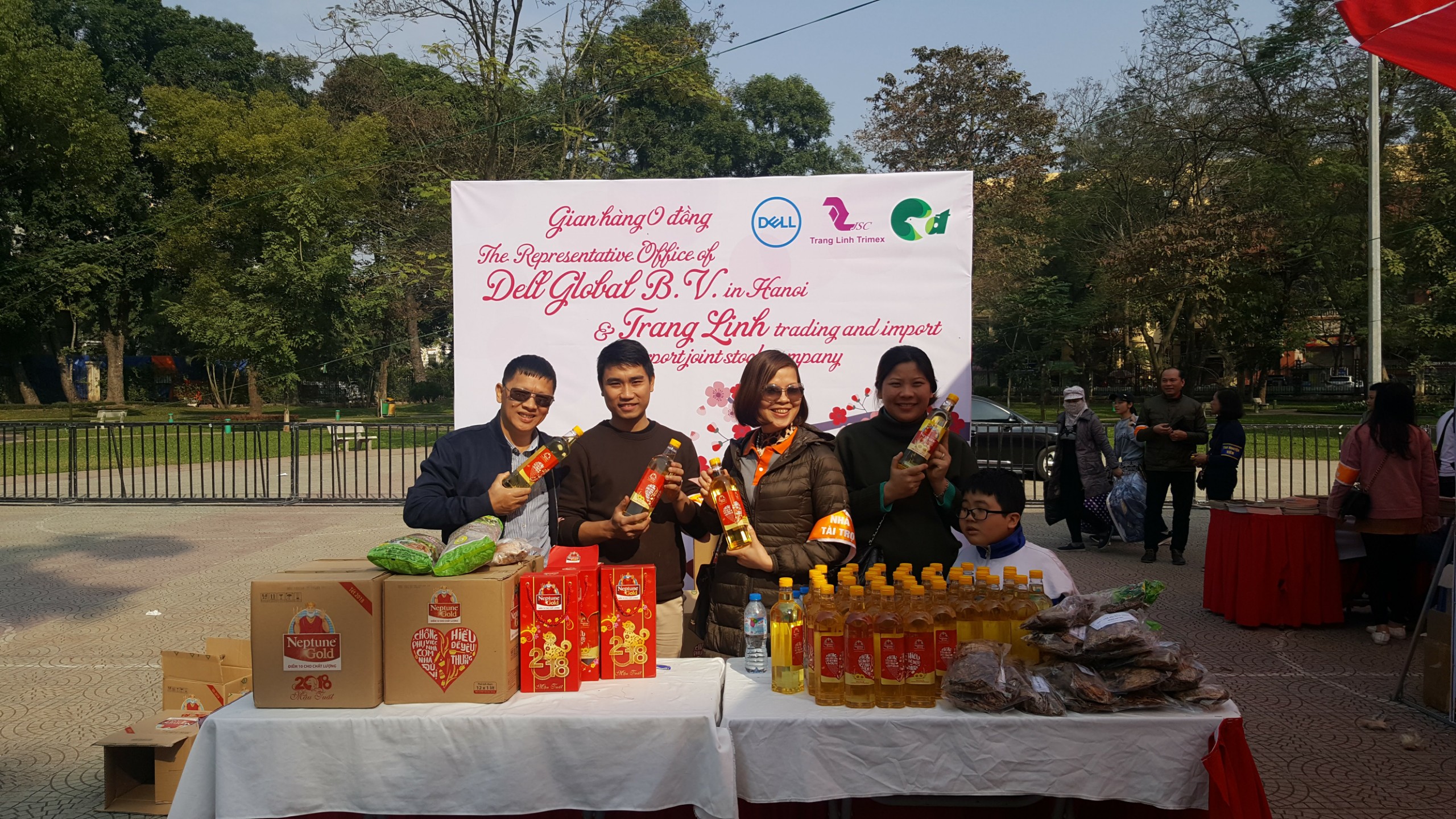 Trang Linh JSC & Partner's little market booth
The atmosphere at 0 VND TET MARKET FAIR is vibrant and cozy, bringing us closer together. Trang Linh JSC team are all very happy to be at the booth, directly delivering necessities to the poor, homeless people, people with disabilities and special circumstances. Being here brings us closer together and from that booth, we all share a more complete and fulfilling Tet.
Trang Linh hopes that we can continue to participate in many meaningful activities, contributing to building a community of sharing and caring for one another.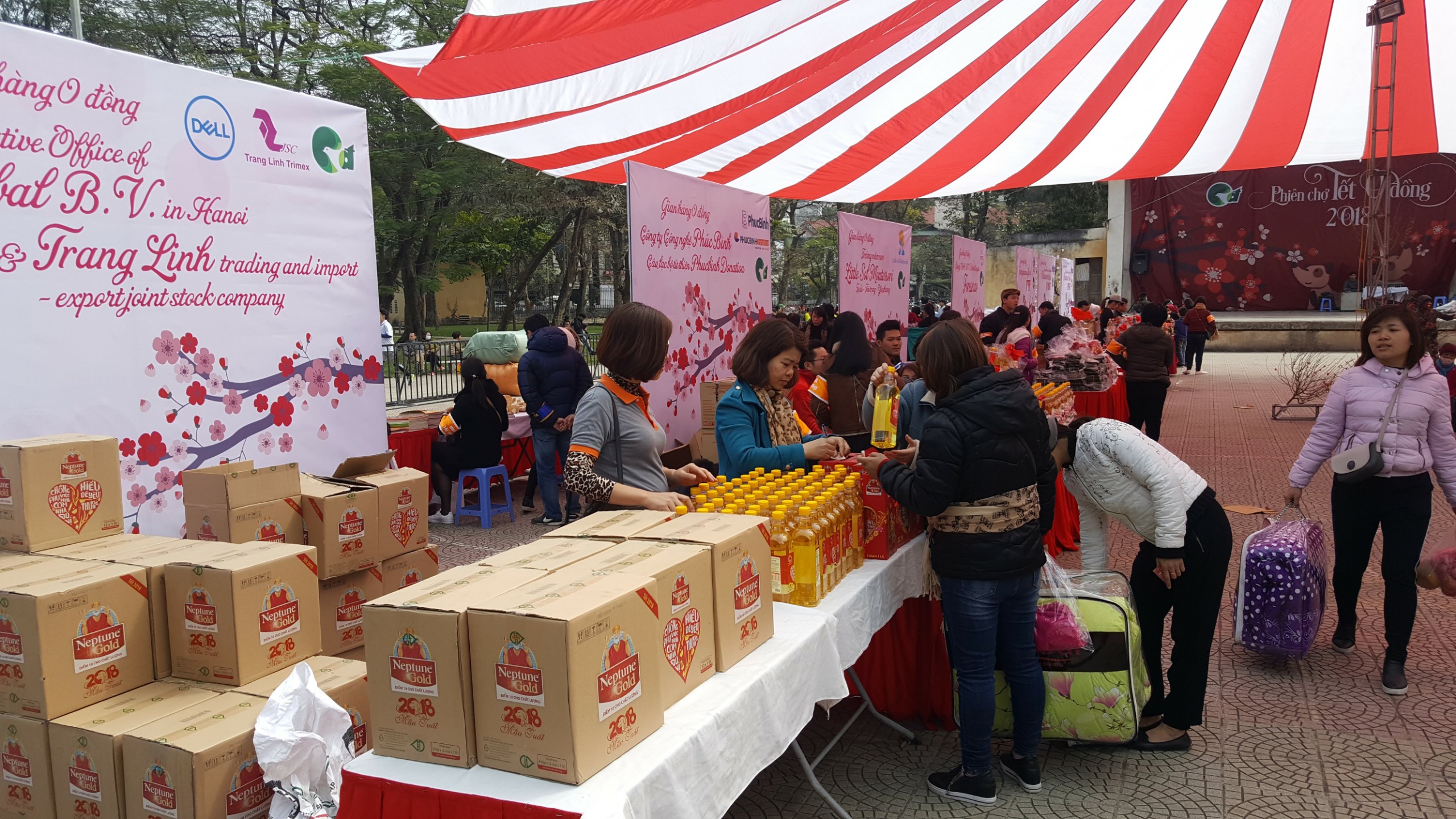 Sharing Tet with the community is the biggest gift for Trang Linh JSC team