November marks the end of 2022, another post-pandemic year with many difficulties and hardships for individuals, families, and businesses in Vietnam. This is also the time when Trang Linh JSC and all employees gather to congratulate the good works of the past year, and look forward to success in the following years. According to the company's custom, Trang Linh JSC team once again honors the spirit of sharing the fortune, with the Sharing the Love Project. This year, Trang Linh JSC chose a day-boarding school in the Northeast of Vietnam, about 165km from Hanoi capital – Nang Kha Secondary school for Ethnic Minorities, Na Hang District, Tuyen Quang Province, as our destination.
The preparation for the Program started in early October, including surveying the needs of day-boarding students and school's teachers, assessing the means of transportation to Na Hang District, hand-wrapping gifts for the students,… On the day, after over 3 hours of traveling, Trang Linh JSC team "docked" at Nang Kha Secondary School before the enthusiastic welcome of the students. We were caught with surprise to be so warmly welcomed by the school and students, to join them wearing red scarves, singing with the children under the sunshine in the mountains of the Northeast.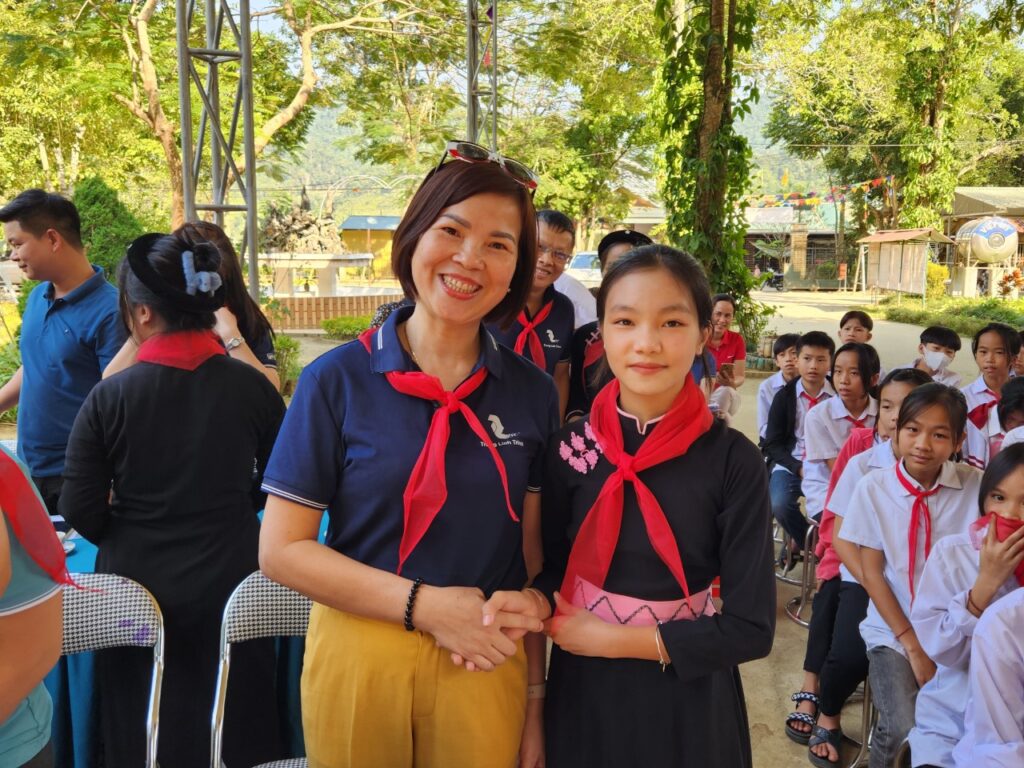 Trang Linh JSC CEO and a student at Nang Kha Secondary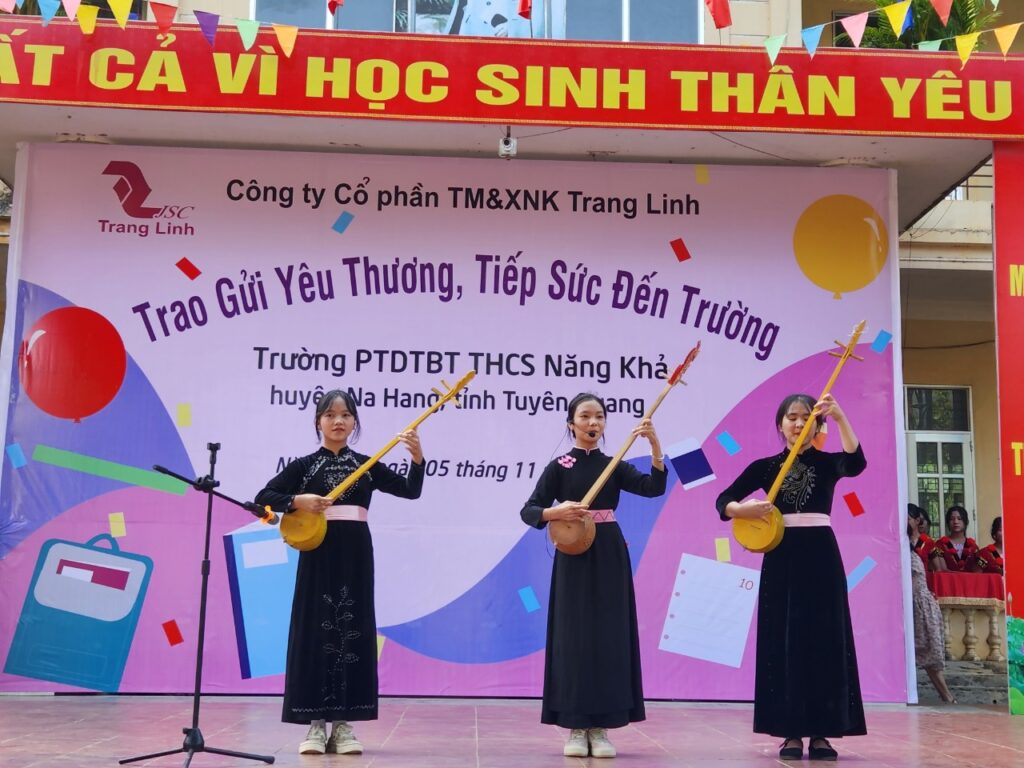 Students' welcoming performance at Nang Kha Secondary
In accordance to the school's surveyed needs, Trang Linh JSC team had prepared gifts in advance that were in demand for for the school and the students, as we especially prioritize needs of the boarding school system for ethnic minorities. Thanks to the careful preparation, Trang Linh JSC was able to provide the students with necessary school supplies and necessities, so that they could have warm winter blankets, refrigerators, water purifiers, and more. Although these gifts are humble, Trang Linh JSC hopes to contribute somewhat to the children's joy of going to school, of learning and interacting with friends, playing music and singing. Through this contribution, Trang Linh JSC team wishes that the children could focus on their studies and fully enjoy their childhood under the roof of Nang Kha Secondary school.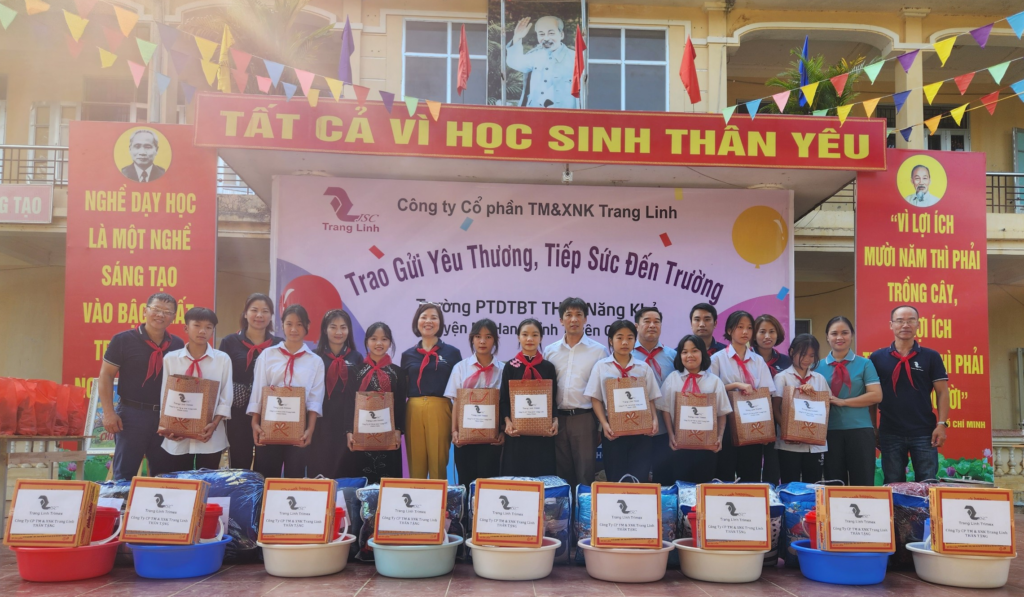 Trang Linh JSC gifting Nang Kha Secondary with school necessities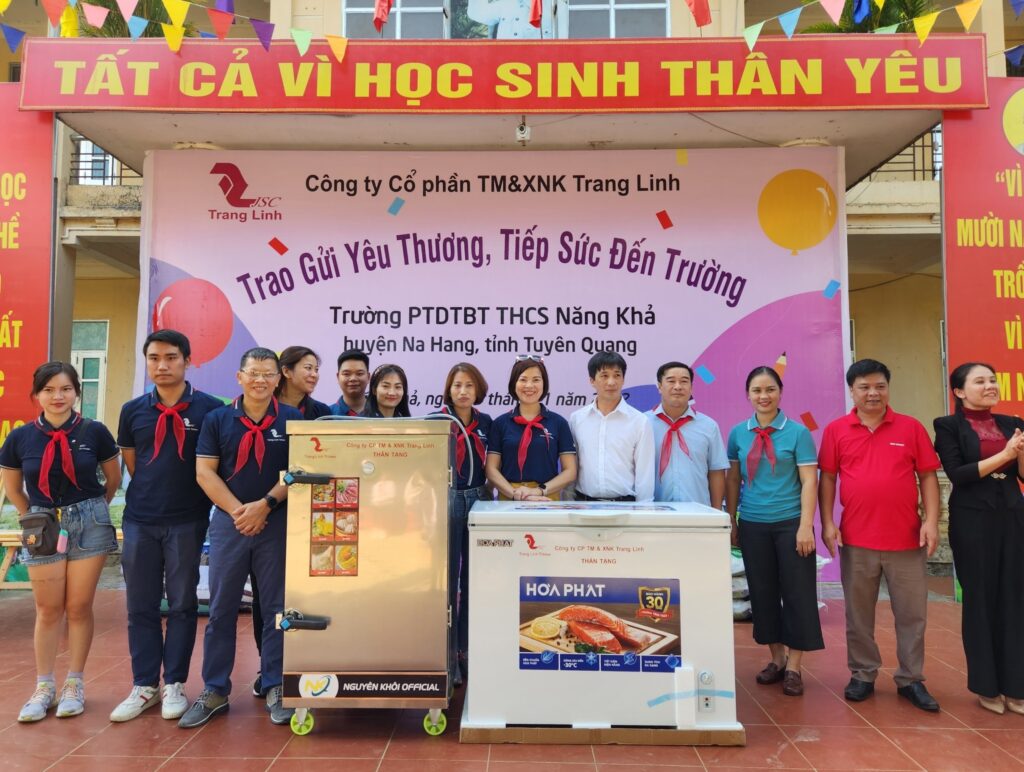 Trang Linh JSC gifting kitchen appliances to Nang Kha Secondary
Along with the warm welcome, Trang Linh JSC team were gifted with a lot of laughter, lots of stories from the students, and a commemorative hand-drawn picture! At the end of the meaningful trip, the staff of Trang Linh JSC got closer together through many social activities, team building activities, and most importantly, laughter!
Once again, Trang Linh JSC would like to thank the Youth Union of Nang Kha Boarding Secondary school for Ethnic Minorities, the lovely students, and the entire staff for a CSR project so filled with joy and sunshine!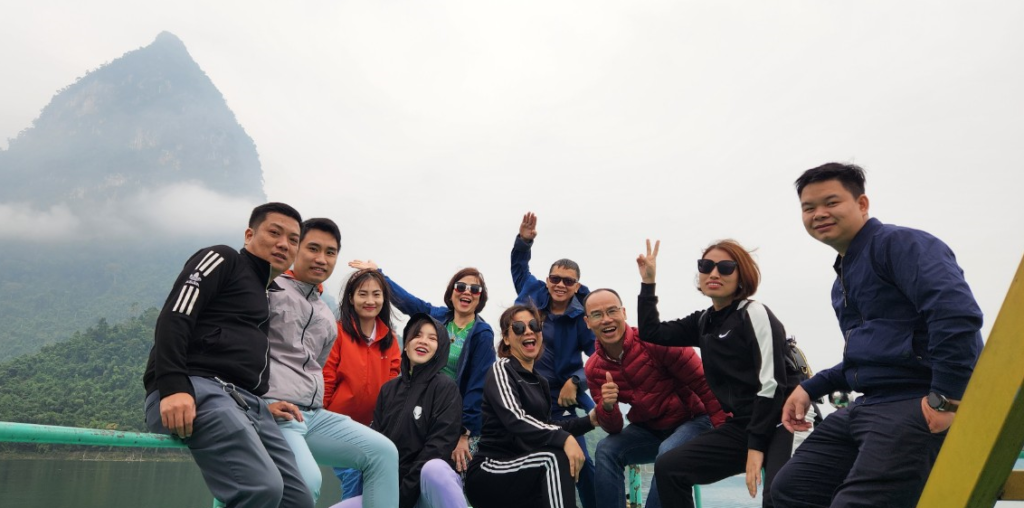 Trang Linh JSC staff in Na Hang District, Tuyen Quang Province