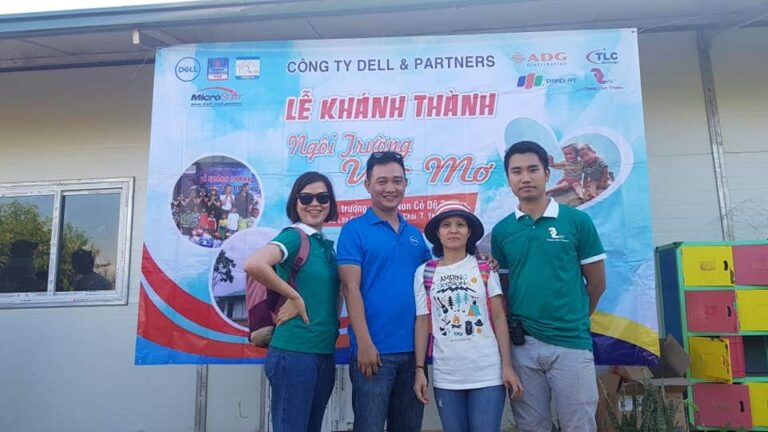 Trang Linh JSC & Partners celebrate the construction of School of Dreams
In September, with the back-to-school season right around the corner, Trang Linh JSC was pleased to join hands with Dell Global Representatives in Vietnam to participate in the volunteer project of the School of Dreams group to build a secure 2nd home to replace the old bamboo-and-leaves classrooms for children of the highland. The destination this year is Cu De Seng – Lao Chai Commune – Mu Cang Chai District – Yen Bai Province. In the middle of Yen Bai mountains, we met the children. Innocent and energetic, the students were extremely excited when our convoy arrived with the trunk full of gifts prepared to get them ready for the new school year at this new, more spacious and secure school building.
Attending the inauguration ceremony of the School of Dreams, Trang Linh JSC team met with many like-minded groups who also believe that building the future should start from building schools. We couldn't help but be delighted as we watch adults and children with smiles brighter than the sun.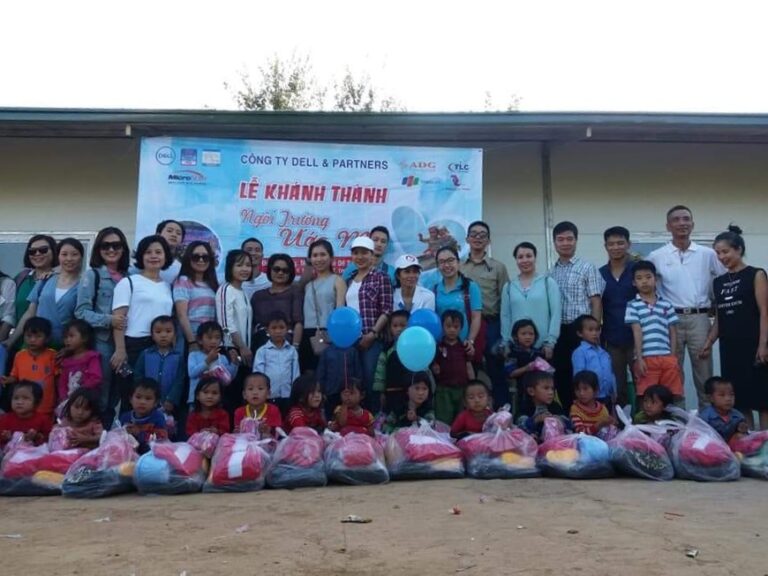 The ceremony was filled with laughters
Trang Linh JSC hopes that the School of Dreams here at Cu De Seng – Lao Chai Commune – Mu Cang Chai District will become the second home for students, where the black boards are filled with mathematical formulas, and these white walls are filled dreams. Trang Linh JSC believes that when we invest in the young generation, we are investing in a brighter future for the whole society.